Muncy Industries' new president and CEO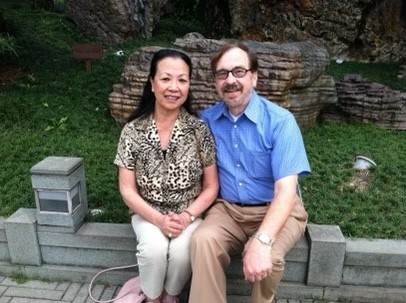 Continuing a Legacy: Ophelia Fetter Appointed as President and CEO of Muncy Industries
Muncy Industries, a leader in wire rope fittings and heavy lifting hardware and equipment, recently announced that Ophelia Fetter is its new President and CEO. In the wake of the passing of her husband, James Fetter, shoes that will never truly be filled, Ophelia Fetter will serve to "continue Jim's legacy to take good care of the customers and our employees.
From Adversity to Leadership: Ophelia Fetter's Journey and the Legacy of James R Fetter
James R Fetter passed on November 21, 2022. Since then, his wife, Ophelia Fetter, has become the full owner of Muncy Industries . Ophelia came to the United States in 1963 for college in California as a foreign student (not exchange student). California is where she met her husband, and they were married in 1968 in Muncy, Pennsylvania. Ophelia operated the Golden Dragon Gift shop for 15 years before returning to college. She holds a Master's Degree in Education and retired as an Elementary School principal in 2000. Ophelia went back to work at Muncy Industries in the early 2000s. She feels she owes all her successes to this wonderful country. "You can be what you want to be if you work hard at it." James and Ophelia have three sons: Jeffrey, a medical director in a mental health hospital in New Hampshire, Jason, who works at Muncy with an MBA and Law degree and Justin, who also works at Muncy utilizing his business and operations degree. Ophelia and James have nine grandchildren.
Fostering Tomorrow's Success: Advancing Core Capabilities and Technological Breakthroughs at Muncy Industries
Muncy Industries' future growth will be by further developing our core competencies: staying a true domestic manufacturer with domestic steel and domestic manufacturing: truly Made in USA. In addition, Muncy is growing its equipment and software offering, bringing our customers and our industry up to today's technology. Muncy's testbed software and asset management software makes our customers more efficient in how they conduct their operations.
Expanding Horizons: Muncy's Recent Acquisitions and Continued Commitment to Industry Excellence
Muncy recently announced its acquisition of Rolog. Rolog has a proud past with its product line mostly servicing the logging, oil and gas, and transportation industries. In the past 10 years, Muncy has also acquired Newco Manufacturing, still based out of Kansas City, Missouri and Sea-Fit, whose product lines primarily serve the marine and oil and gas markets. Ophelia and Muncy look forward to continue to work with our customers to serve the wire rope and heavy-lifting industry.
Date:8/16/2023